Clyde McGill, Here come the troopers (2019); 236 x 205 cm; oil on stretched linen.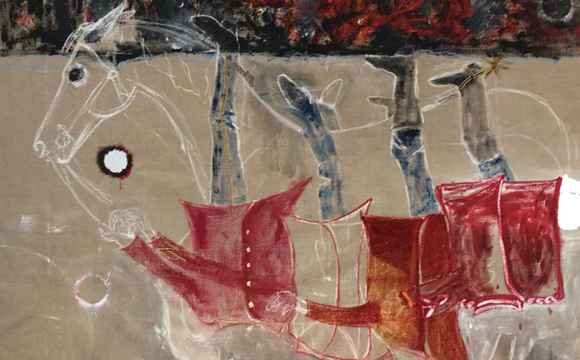 Clyde McGill, Long live the king (2019); 236 x 205 cm; oil on stretched linen.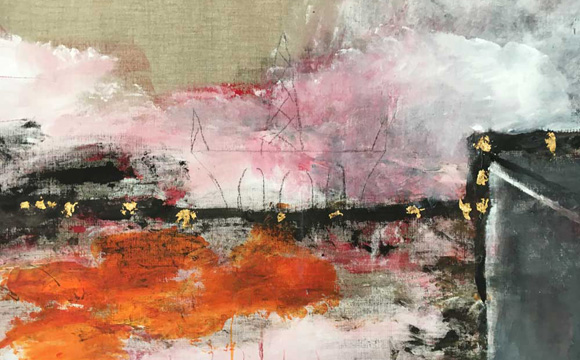 Conditions of Progress
Clyde McGill
Opening 26 April 2019, 6.30pm
RSVP
essential
To be opened by Janet Holmes à Court AC
Exhibition 19 April - 17 May 2019
What is progress about, the progress of the grand narrative, the ideas of social and cultural change that are linked to so called economic and industrial change, asking questions of where does it impact and what boundaries are broken down. It seems to me that it can be reimagined as improbable, a hoax that is real, a confused memory. Do we enter another future or even another past when change is forced on us, is progress temporal, could it even be imaginary, and how does our society mark the changes. Who gains and who remains? What horizons are approached and overlain by claims and counter accusations of different truths and denial. It really is an improbable horizon, where problematic and presumptive seem to meet at a control mechanism broken down into ghosts and glimpses from the neopast and the faux future. Thinking of the idea of progress, does it bring the future to the past, the present into view, does it deny the past, forget the past. Is it temporal or is it imaginary? Another future, another past.

-
Clyde McGill is a multidisciplinary artist based in Fremantle, working across performance, print, drawing, sound, video and text. McGill's interests include cultural and social divisions, place and belonging. He is a Fulbright Scholar in Art and his work is held in the National Gallery of Australia and other significant collections.