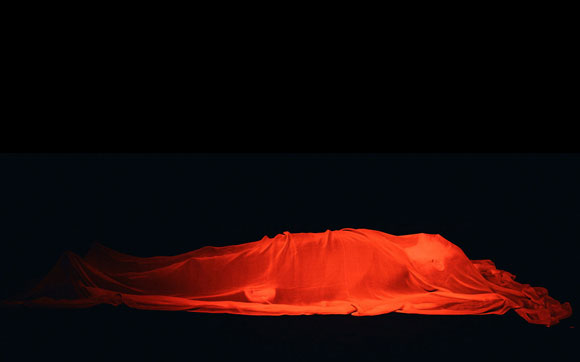 SOMNUS
Theatre of the Sea
Friday 8 Nov, 7pm
Saturday 9 Nov, 7pm
Sunday 10 Nov, 7pm
TICKETS
(opens on 25 Sept 2019)
Presented by
FREMANTLE BIENNALE
Theatre of the Sea presents Somnus, an Australian/Slovenian coproduction that pioneers new ground by blurring the boundaries between art and ritual, performers and audience, waking and sleeping states. Composed as a series of kinetic 'still lives', Somnus is staged as both an experiential work inquiring into the nature of sleep, and as ritualised spectacle. The work incorporates poetry, instrumental music, sung and spoken word, movement, stage design and site activation.
Presented as a durational installation over three days, Somnus invites audiences to wake in the dramatic intensity of the country we call sleep. In this twilight territory, unfamiliar languages and music accompany the emergence of 'the nightself'.
Developed in both Slovenia and Australia and featuring performers from both countries, Somnus addresses the endangered status of sleep in a world rife with insomnia. It provides a remedy in the form of poetic ritual that reconnects us with the sanctity of sleep.
ABOUT
Theatre of the Sea fuses multiple genres to produce installations and immersive events by combining elements of site activation, experimental theatre, ritual, soundscapes and spoken-word performances. Establishing temporary sanctuaries where acts of transformation take place in close proximity to the audience.