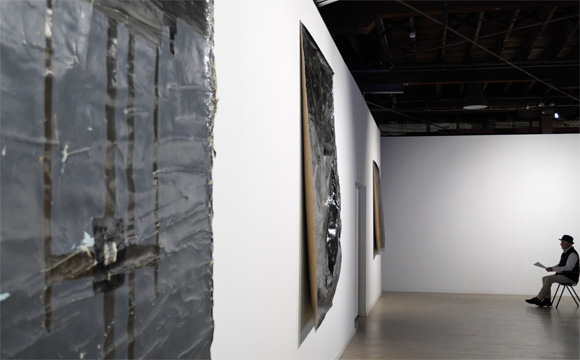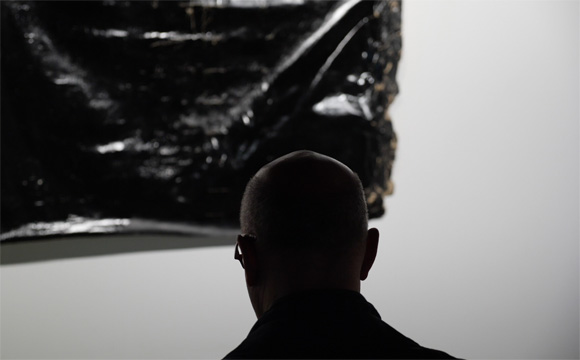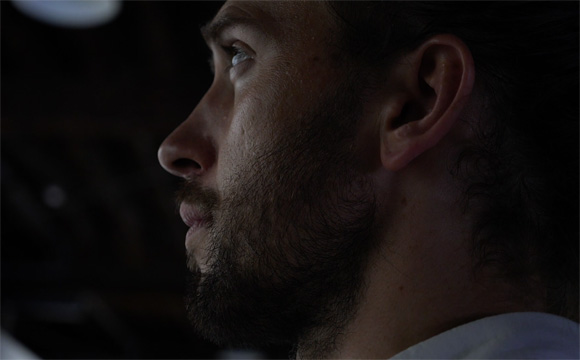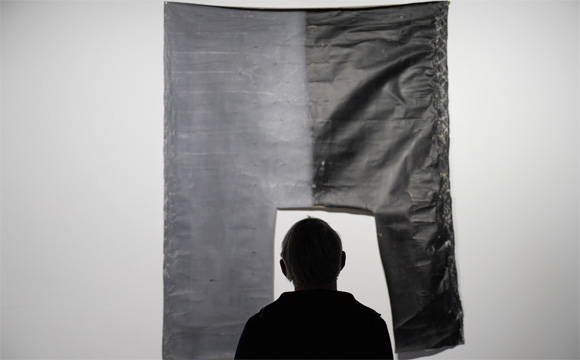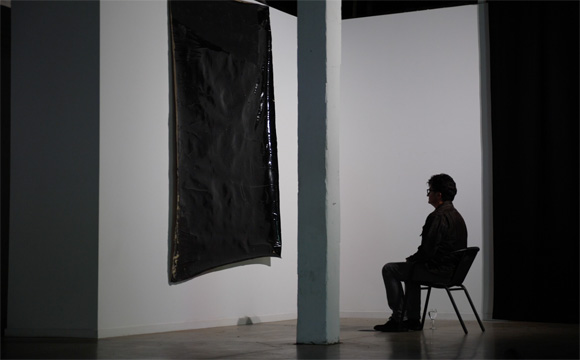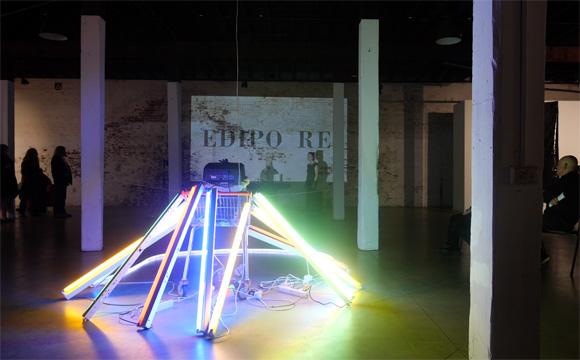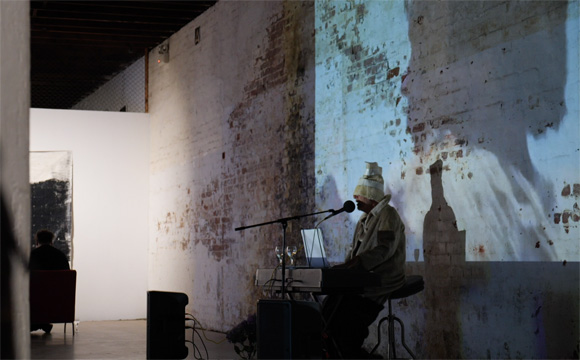 Eleven Sons
Domenico de Clario
See
video
A performative installation comprising eleven of Dale HIckey's discarded paintings based on Kafka's unpublished manuscripts provide the set and context in which the happening takes place. Recited by eleven males of various ages, backgrounds and ethnic provenance during the rising of the full moon, de Clario occupies a central position and embodies the father figure. Transporting the audience to an unknown place,
Eleven Sons
will shed unforgiving light on Kafka's work.
De Clario presented his first iteration of
Eleven Sons
at the Muranushi Lederman Gallery in New York in september 1991 and consisted of eleven transparent large plastic rubbish bags filled with abandoned objects found in the streets around the gallery's location.