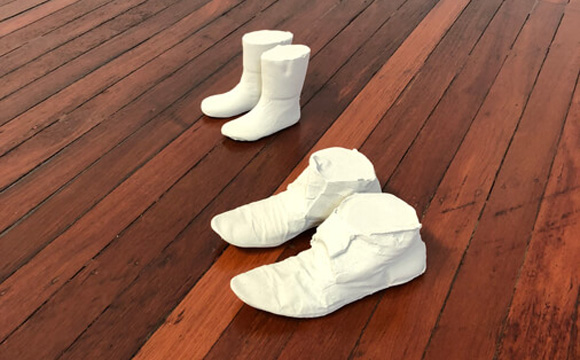 Lost Memory
Jennifer Sulaj
A sculptural installation that reflects Sulaj's experience as an art therapist working with people living with dementia. The works represent a visual interpretation of how varying levels of memory loss are experienced.

Lost Memory explores a range of mediums and materiality including plaster and collage.

Sulaj holds a Bachelor of Visual Art from Edith Cowan University. In 2015, she graduated as an art therapist from Ikon Institute with an Advanced Diploma of Art Therapy. Since graduating, she has worked as a therapist for the Marian Centre, the Cancer Foundation and The Red Cross.