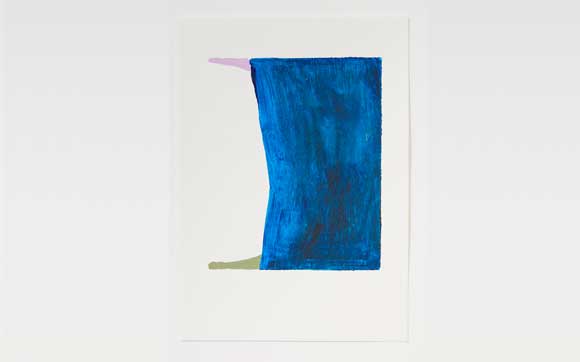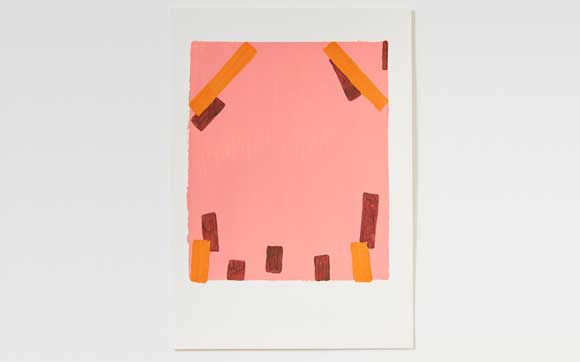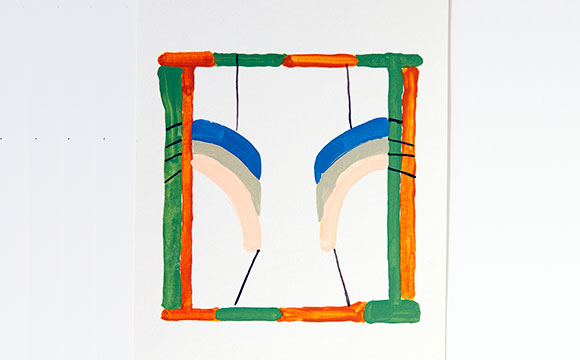 On Time, new works on paper
Rohan Hartley Mills
Rohan Hartley Mills presents a new suite of painted works on paper as a result of his current Artist in Residence stay at Fremantle Art Centre. 'On Time' continues his exploration in painting from his recent exhibition 'Jazz Plastic' earlier this year at Two Rooms Gallery Auckland. The works presented here at PS are a direct response to the gallery space where Mills has upscaled some of the work from his customary A4 size. Here, painting narratives through a mix of meditative actions and responses to his immediate environment are played out. Process is key when executing his work, allowing each mark to respond to the next, building a conversation around line, colour, familiar and unfamiliar forms. The paintings are self reflective in their questions on whether they are 'drawn' paintings or painted drawings. Even more so they are an investigation into the continual possibilities in contemporary abstraction.

Rohan Hartley Mills is a Melbourne based painter whose practice is an ongoing exploration into the possibilities of contemporary abstract painting. His works encompasses both two-and three-dimensional forms, placing an unequivocal premium on process and materiality. He is represented by Two Rooms Gallery Auckland, New Zealand and exhibits his work both nationally and internationally. Hartley Mills is currently undertaking the Artist in Residence Program at Fremantle Art Centre.

Images courtesy of the artist.