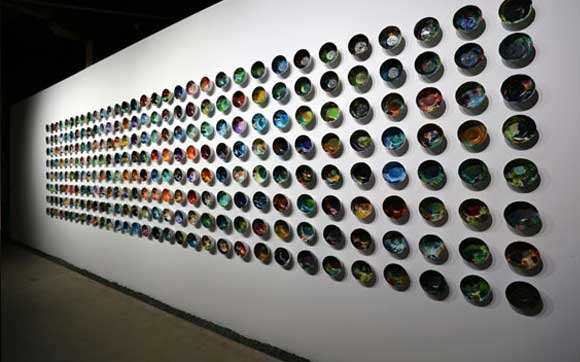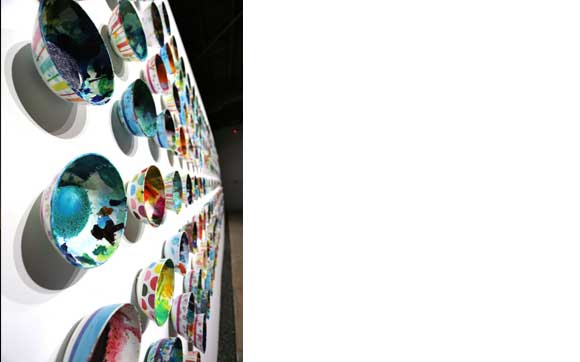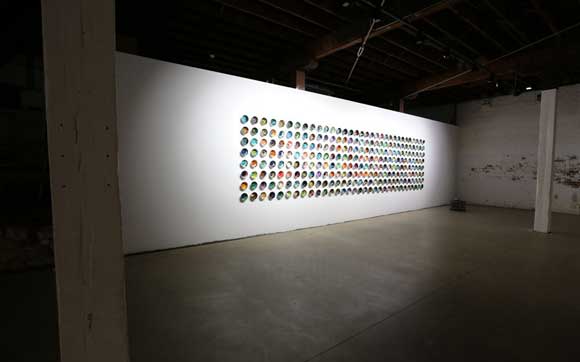 Records
Jacinda Bayne
Bayne uses standard sized bowls to mix colour and glazes to create her evocative paintings. These objects have taken a life on their own and have become a natural extension of her two dimensional work. Bayne will create a carefully orchestrated installation of these colour vessels for the ground floor gallery at PS Art Space.

Representing a living record of her process as a painter, the receptacles take centre stage by transcending their mere utilitarian function into a work of art in their own right.
Bayne manages to evoke visual poetry through random colour arrangement and provide the viewer with a scale immersion into her alchemical process.

Born in 1975, New Zealand. Jacinda Bayne now works and lives in Fremantle, Perth, West Australian. She graduated in 1997 from Otago Art School with a Bachelor of Fine Arts, majoring in painting. She has been involved in several art residences including her latest trip to Perth's sister City Chengdu in China, where her work is displayed in the International Museum in Tianfu Square. She describes herself as an emotive colourist. The endless search of creating the ultimate utopia through a combination of colour and landscape.