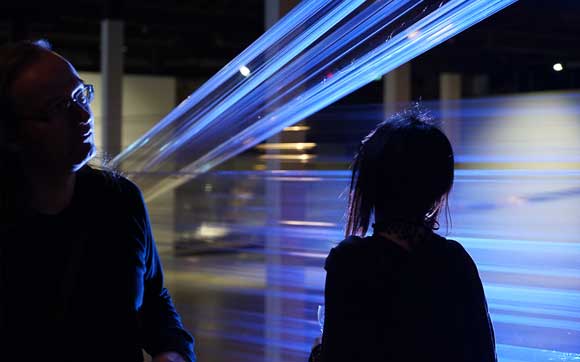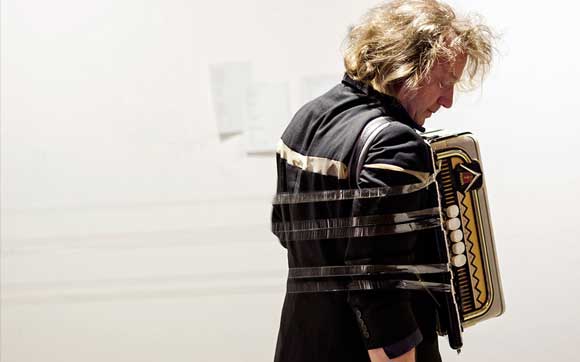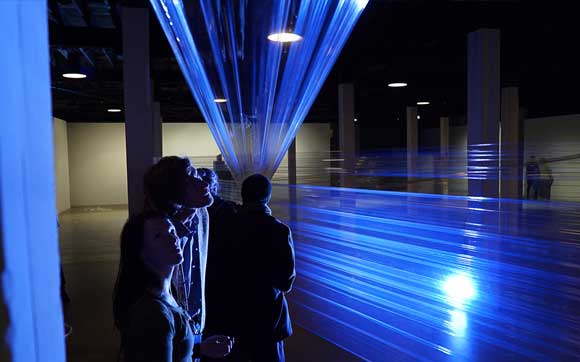 Spacefolding
Johannes S. Sistermanns
A new site specific large scale installation and intervention, including three live performances by Berlin based artist
Johannes S. Sistermanns
.
Presented by PS Art Space, Tura New Music & sponsored by Kunststiftung NRW Düsseldorf
See
video
Opening Event/Performance
NEW YORK SUR_ (VERSION FOLD 1)
Friday 1 May, 6.30pm
AxIOm / thinking is form / space leads to sound / space through sound / sound-far, interior extended / sound field / picture face / decay, go far away / stretched / where to go? / cling wrap rushes visible / seeing / hearing /
---
Second Performance
OPEN THE GATES -
Friday 8 May, 7.30pm
4 cars, 2 outside Pakenham Street, 2 inside Art Space, 2 rollerdoors open, exhibition space becomes fluid, first 4 cars are wraped in glad wrap. Car radios play the composition, windows open. Slowly all 4 cars are starting to move, beginning to synchronise themselves, cycling through public street and ongoing exhbition continually, endlessly . . . the mobile (car) and immobile (house) are linked to itself substantially . . .
---
Final Performance
SPACE/PLI - in collaboration with Decibel and presented as part of The Totally Huge New Music Festival 2015
Friday 15 May, 8pm
Space can be folded!? Sound can be folded!? Sound folds air, continually. Variety, diversity, spacefold, fullness, un, room tone. Getting beyond the 'one' perspective. Tearing open perspectively, uncoupling. In uncoupling space arises. And then, unpredictable . . .
"Folding – unfolding does not simply mean tensing-relaxing, contracting-expanding, but wrapping-unwrapping, winding back –winding forward. The organism is defined by its abilities to fold its own components into infinity and to unfold them.(…) The simplest thing would be to say that unfolding is multiplying, growing and folding is decreasing, reducing 'return into the Depths of a World' " [G.W. Leibniz, German philosopher anno 1687]
This commissioned composition is realized with the Decibel ScorePlayer is an ipad application that enables network-synchronised scrolling of proportional colour music scores on multiple tablet computers.
Commissioned by Decibel with support by Government of Western Australia through the Department for Culture and the Arts.
image courtesy of the artist