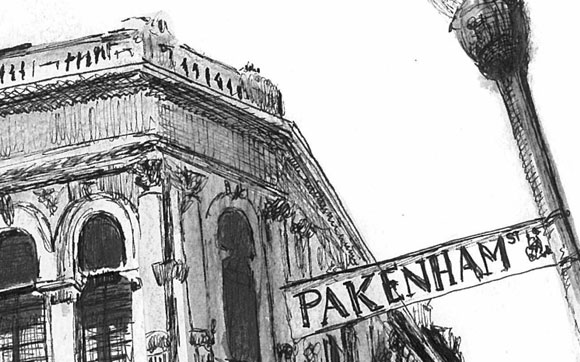 Succinct
Ross Potter
Exhibition
16 May - 24 May, Sat-Sun, 10am-4pm

An exhibition of Ross Potter's new works: 30 drawings of historical Fremantle in 30 days.

Ross Potter is a Western Australian artist based in Fremantle. Originally from Brisbane, Potter made his move to the West Coast in 2007, working in the steel industry and creating art in his spare time. In 2011 he decided to take his art more seriously with the creation of his first solo exhibition. Potter's passion for the arts continued to grow as his practice developed, leading him to pursue his artistic career full time in 2013.