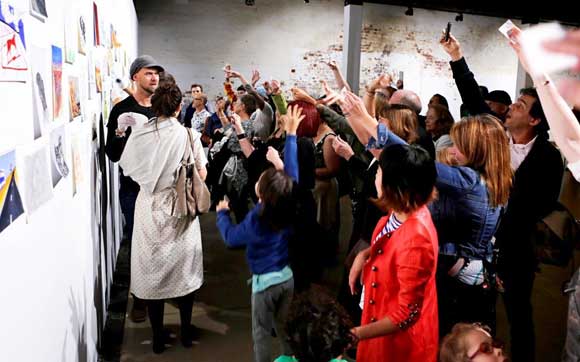 The State Collection
Collective Exhibition
A Fremantle Festival Event

The State Collection is a truly unique celebration of art and community – an exhibition of original artworks by the West Australian public.

Like to draw, sketch or paint? We invite you to submit an artwork to feature in this unique exhibition, exploring West Australian identity, landscape and our distinct sense of place – in whatever way you imagine it.

All works are to be submitted on white A4 paper and be unsigned, as artworks will remain anonymous. Entrants must be 15 .

The exhibition is free and open to all, and will also feature anonymous works from some of WA's most acclaimed and collectable artists.

All artworks will go on-sale, with proceeds going to the Community Arts Network – bettering the lives of West Australians through arts projects in vulnerable communities.