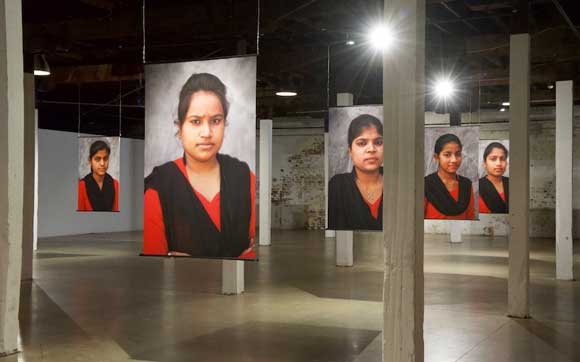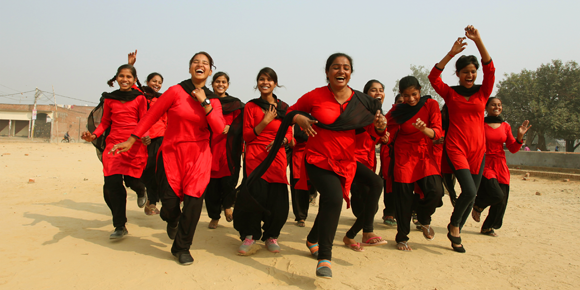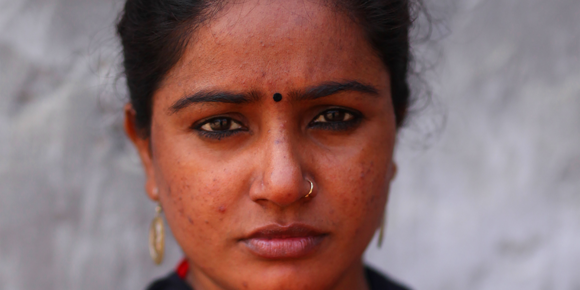 Women in Red
Jessica Eva
Women in Red is photographic series by Perth artist, Jessica Eva. The series chronicles the women of the Red Brigade Lucknow, an Indian grassroots organisation that campaigns for women's rights and combats violence against women on the streets and domestic violence in the home. Jessica Eva travelled to India to meet the organisation face to face, to hear their story and document their portraits. The end product is a photographic compilation providing a very personal view of the women that comprise the Red Brigade Lucknow movement. The large-scale photographs monumentalise the immense strength and humanity of the women, using imagery that is both powerful and vibrant.

Accompanying the photographic works is a self-published book comprising of an essay an interview with Usha Vishwakarma, Director of the Red Brigade Lucknow the essay and interview are by Thomas Marcinkowski, an independent journalist and human rights activist who journeyed with Jessica Eva to Lucknow. His articulate essay details the issues the Red Brigade Lucknow are fighting for, and how Jessica Eva was inspired to engage with the group and their struggle from half the world away.

Jessica Eva draws inspiration from contemporary feminist theory of the female gaze. She seeks to use photography as an empowering tool to challenge perceptions of women in themedia, human rights, history and politics; to disrupt the unseen structures in our world and contribute to a broader understanding of the global community.