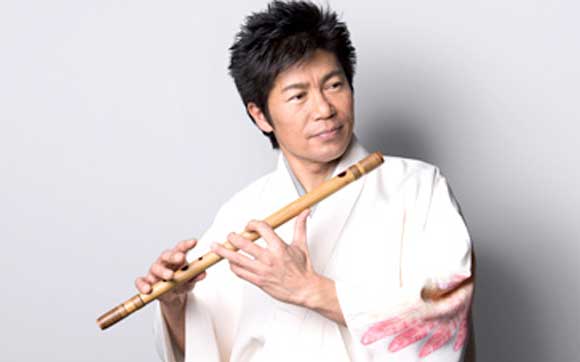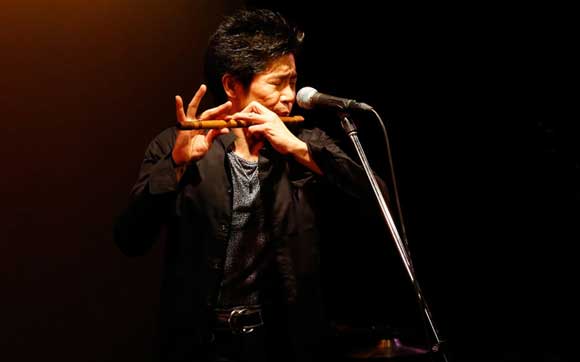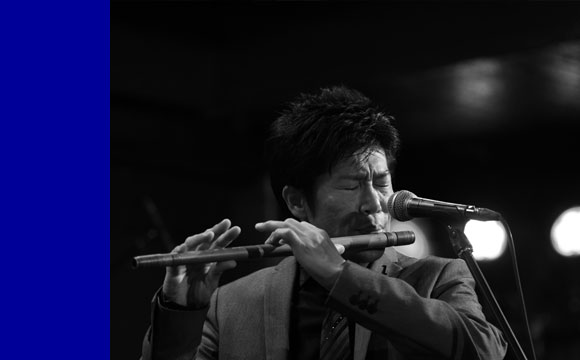 Hemispheres 17
Yasukazu Kano
Born in Tokyo in 1963, Kano started playing the drums at age 13. In 1984 he moved to NYC to pursue his career in business, and in 1987 he returned to Japan to pursue his passion for music. He moved to Sado island to join the internationally renowned 'Taiko' drumming group,KODO. As a taiko drummer and bamboo flute player for KODO, Kano has performed in over a thousand venues worldwide including Carnegie Hall, Berlin Philharmonic Hall and Theatre de la Ville in Paris. In 1997, he left KODO to start his own career as a bamboo flute player.

Kano draws his musical inspiration from the beautiful nature of Sado Island. He can make the Japanese bamboo flute sing like the birds and sound like the ocean breeze and the forest wind. Kano's melodies are simple and expressive, and his original compositions showcase the blend of traditional and modern, incorporating Japanese scales and rhythms, jazz improvisation, African rhythms and classical music. Kano is always eager to explore new possibilities in music, and welcomes opportunities to collaborate with artists across the musical spectrum.

Kano is supported by local ensemble Eastwinds Trio.