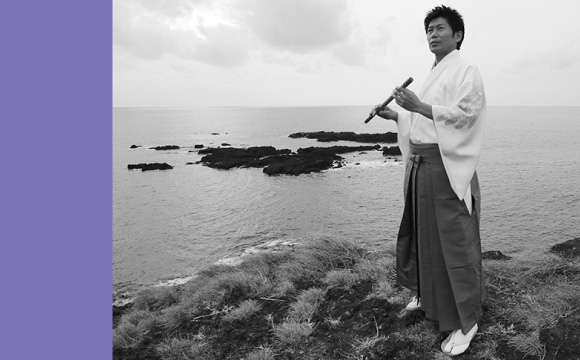 Hemispheres 20
YASUKAZU KANO
Sunday 8 March 2020
Doors 2.30pm
Performance 3pm
TICKETS
Hemispheres 20 brings together Japanese tradition to Fremantle.

Acclaimed Shinobue Flutist, Yasukazu Kano returns to Fremantle with select performances only - accompanied by equally lauded local ensemble, Eastwinds, with support by Melbourne based A.YA

YASUKAZU KANO
Kano draws his musical inspiration from the beautiful nature of Sado Island. He can make the Japanese bamboo flute sing like the birds and sound like the ocean breeze and the forest wind. Kano's melodies are simple and expressive, and his original compositions showcase the blend of traditional and modern, incorporating Japanese scales and rhythms, jazz improvisation, African rhythms and classical music. Kano is always eager to explore new possibilities in music, and welcomes opportunities to collaborate with artists across the musical spectrum.

A.YA
A duo featuring Ayako Tsunazawa and Ayako Fujii.
A.YA's sound is a crossover between modern original compositions and traditional styles with unique Japanese instruments. They have performed at many festivals and events around Melbourne.

EASTWINDS
Esfandiar Shahmir, ney (Persian flute) and daf (frame drum); Kristiina Maalaps, voice and jaw harp; Sanshi, digeridoo and cajon; Mark Cain, saxophones, shawm, claritubes, flutes, whistles, puns; Steve Vacca, guitar.