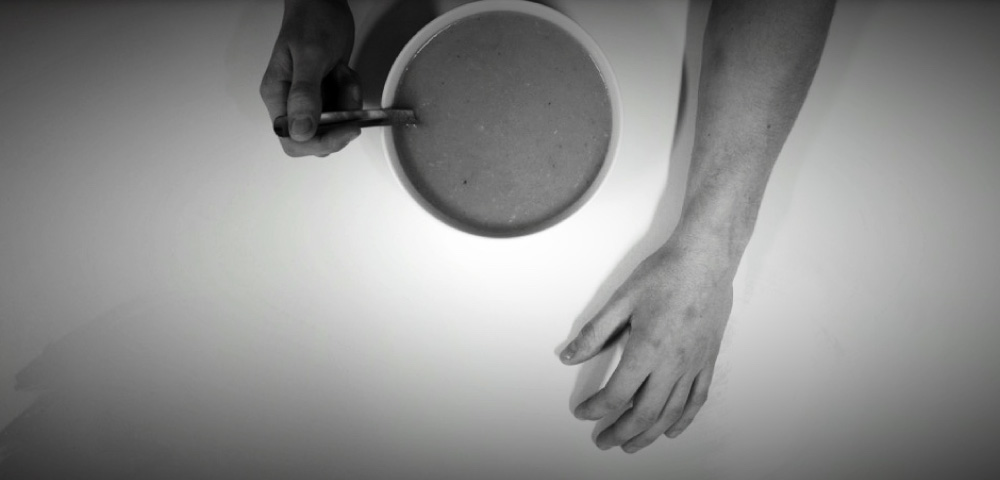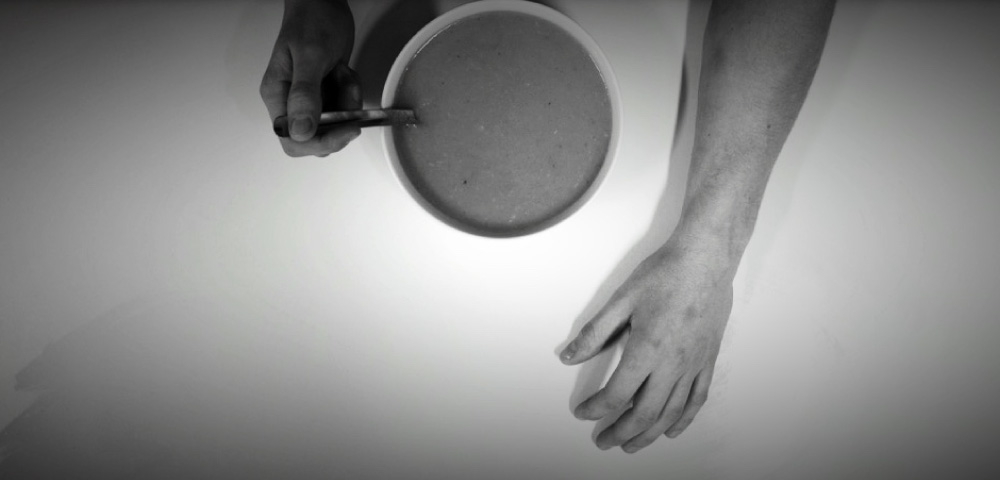 The Soup
Marcel Christobal
Exhibition
9 -18 August 2016

Dinners/Performances
Monday 8 August
Wednesday 10 August
Thursday 11 August
Monday 15 August
Wednesday 17 August
Thursday 18 August

I eat the soup

You eat the soup.

You're talking to me, you're talking to us. I don't hear you. I look at you.

You're telling me more than you'd probably want to.

The story of you, just here, so clear.

--

The soup won't tell you anything about the making of the soup.

A group of persons will get together to share that soup. There will be bread and there will be wine. We'll all seat at the table. It'll be a good moment.

We'll surely have good conversations. I'm sure we'll talk about the soup. Some people might explain how they like winter, or how they don't. We'll all look at each other. Silences may occur. It'll be ok. It will be ok because someone will say something and a discussion will flow again..

But amongst the words, however, silence remains. Silence never really leaves a room.

What are you all telling us from there? Your words are rich but you're giving something else; and silence allows such generosity.

Bon appétit.

Marcel C.

This event is proudly supported by

Grape & Grain

who's kindly providing for the wine.