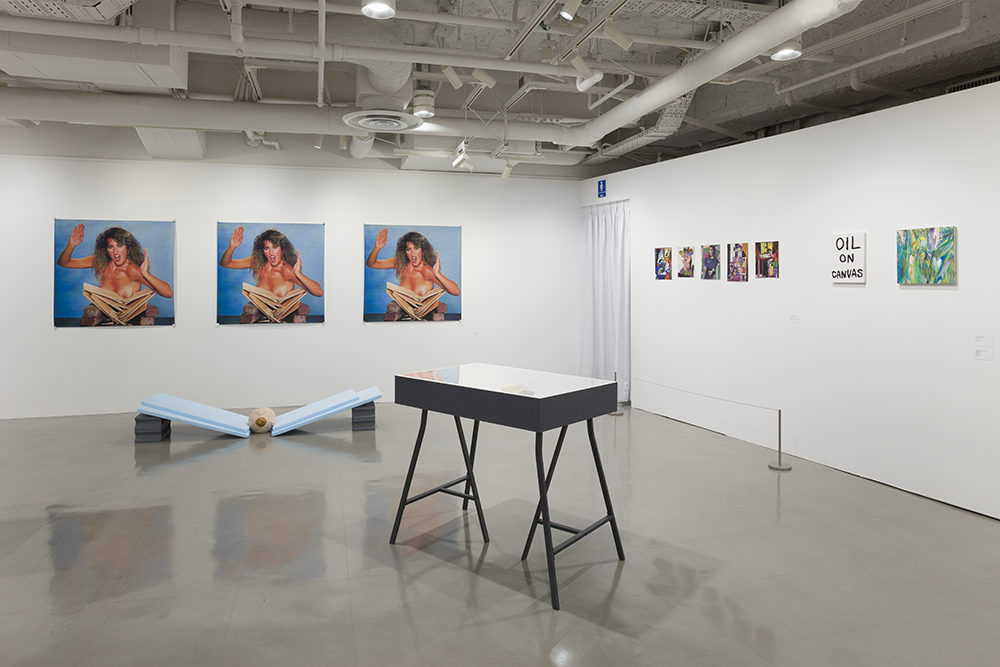 Feeling Funny : Humour in Contemporary Art
Curated by Alexandria Fuller - PS Upstairs
Closing event Friday 14 May 2021 6.30pm - Upstairs gallery
RSVP essentials: admin@psas.com.au


This thematic group exhibition examines the kinship between contemporary art and humour. Artists Siahne Rogers (Perth/WA), Ken Kagami (JPN), Joe Sola (LA) and Anthony Iacomella (Perth/WA) use sculpture, video and various media to playfully approach humour.

Following the demise of the postmodern and its affinity with melancholy, humour has been a common denominator of contemporary art. However, the humour of contemporary art often relies on intellectual formats employing wit, irony, and satire as a device. If art has managed to surpass Western narratives favouring the rational, why is humour limited in its application?

Feeling Funny foregrounds the sensory qualities of humorous amusement, but not for the desire of practical or cognitive gain. Acknowledging the similarities between humour and art provides a compelling site for contemporary arts' access to the full spectrum of humour.

Human behaviour often dictates a desire for an answer, whereas the discomfort of an incomplete experience denies totality and in turn, evokes imagination. When the need for an intellectual outcome is surpassed, the dimensional qualities of humour are revealed.
Curator: Alexandria Fuller (Edith Cowan University)

Image:
"Strong Boob", 2012
Installation view from "Retrospective", Parco Museum Ikebukuro, Tokyo, 2018 Mixed media (polystyrene, found object, inkjet prints)
Dimensions variable
All works : Courtesy of MISAKO & ROSEN, Tokyo
All works : Photograph by KEI OKANO
Artist of all works : Ken Kagami


We acknowledge the Whadjuk people as the traditional owners of the greater Fremantle/Walyalup area and that their cultural and heritage beliefs are still important to the Nyoongar people today.

The land around Fremantle (Walyalup) has always been a significant place for the Whadjuk. Walyalup was the country on both banks of the Derbal Yerrigan (Swan River). The story of how the land once extended past Rottnest but had been inundated by the sea is one of the oldest oral traditions in human history.

The City of Fremantle sits within the Aboriginal cultural region of Beeliar. Its Nyoongar name is Walyalup (the place of walyo) and local people are called Whadjuk. The Beeliar district is bounded by Derbal Yerrigan (mouth of the Swan River), the Dyarlgarro (Canning River), Katamordo (Darling Ranges) on the east, the Wardan (sea) to the west and by the line due east from Mangles Bay on the south. To the local Whadjuk people, Fremantle is a place of ceremonies, significant cultural practices and trading.

Fremantle has several significant sites and features in traditional stories. The mouth of the Swan River is the place where the Wagyl fought the Crocodile spirit and used the crocodile's tail to separate the fresh water from salt water. There is also a strong connection to Rottnest Island (Wadjemup or place across the sea).