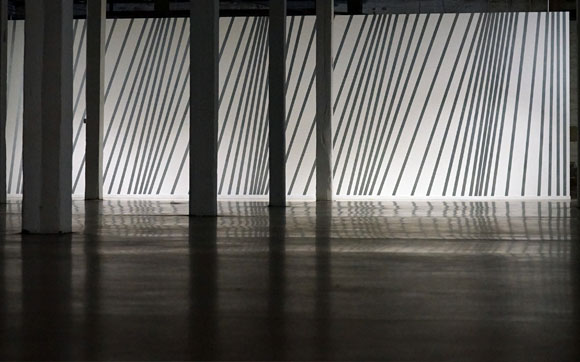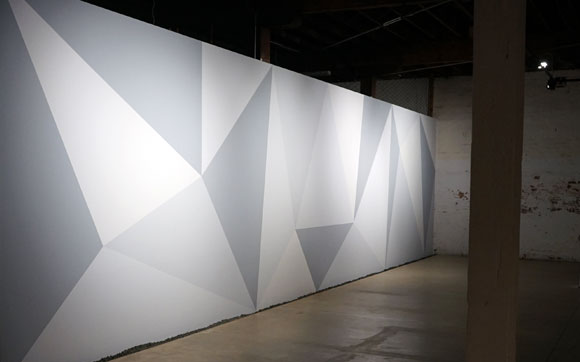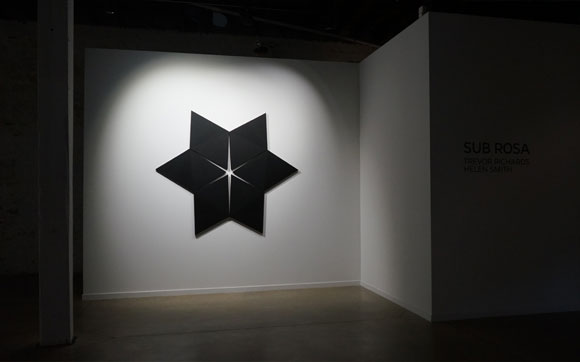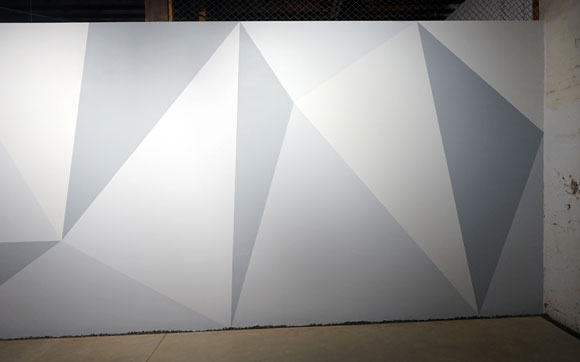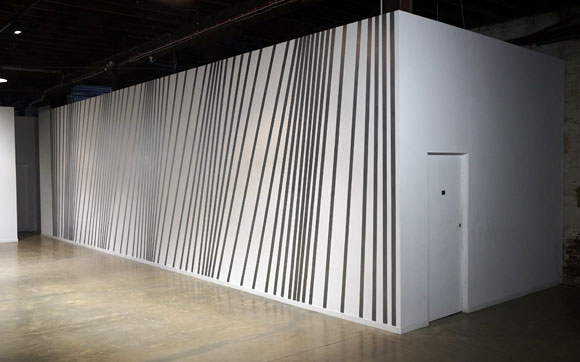 Sub Rosa
Trevor Richards, Helen Smith
A spatial encounter between two senior Western Australian artists. Smith and Richards respond to the theme of concealment and secrecy. In
Sub Rosa
the duo have elaborated site specific works drawn from their current practice.
---
TREVOR RICHARDS
Untitled(Star) (2016); synthetic polymer on canvas; 163 x 188cm
Greyscale Wall Painting
(2016)
synthetic polymer on wall; 320 x 1260cm
Self
(2010-16); video loop; edition of 10
Richards is a Fremantle based artist whose practice encompasses painting, sculpture, video, photography and installation. He is widely recognised for his formally structured, minimalist approach to painting that is informed by his sustained engagement with a limited range of colours and an admiration for the commonplace.
---
HELEN SMITH
Warm White, Cool White
(
Arc Drawing #19)
(2016)
oil on canvas, 150 x 150cm
Untitled
(2016)
synthetic polymer on canvas on wall, 100 x 100 cm
Stuxnet
(2016)
synthetic polymer on wall, 3.2 x 11.5m
Reunification Series # 73 - 80
(2016); found photographic assemblages, sizes variable
Helen Smith's practice is influenced by a formal, minimalist view-point with simplicity of form and geometric abstraction generally contributing to the outcome. Oil on canvas paintings, large scale wall works and a number of ongoing photographic series derived from an interest in social and cultural systems form the basis for her enquiry.
Download
List of Works
Image:Helen Smith,
Reunification series # 61
, Photographic collage, 11 x 8cm
Acknowledgments
Trevor Richards acknowledges the assistance of George Howlett in the painting of his wall work.
Helen Smith would like to acknowledge Jeremy Kirwan-Ward's fortitude and masking prowess for her wall work